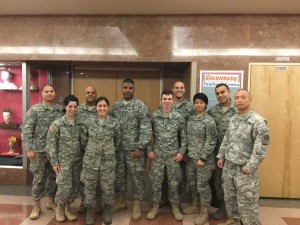 Some of our strongest Sectors, including the RVC School District, our Parents, our Youth, and the RVC Youth Council, Inc., teamed up for a very special presentation on The Effects of Drugs of Abuse on the Teen Brain, by Dr. Stephen Dewey, at South Side High School on Wednesday, March 2. More than 800 parents, youth, school teachers and administrators, and representatives of the RVC Youth Council, Inc., the Don't Press Send advocacy group, the National Guard, and the RVC Lions Club attended. The event was also supported by the RVC Police Department, by Confide Counseling, by our religious sector, including St. Agnes Cathedral Parish, and by our Media sector, the RVC Herald.
The School District took the lead planning the presentation, and getting the word out to the parents and teens. The RVC Youth Council helped place color flyers in our local businesses, and St. Agnes Cathedral published the flyer in its bulletin, which is read by thousands of families in our community. Email blasts, Facebook and Twitter postings, website listings and word of mouth brought the capacity crowd.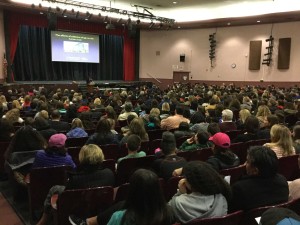 The audience received an intense and realistic presentation of the damage that alcohol and drug use has on still-growing teen brains, conducted by Dr. Dewey, an eminent neuroscientist at Northwell Health (formerly North Shore, LIJ). Using actual brain scans of teen users and control subjects, the audience learned that early drug and alcohol use can permanently alter brain chemistry, reduce intelligence, and put our youth at risk for Parkinson's and MS. Dr. Dewey described some of the more dangerous alcohol abuses being used by teens today, including "eyeballing" and "tamping" and warned of the dangers of formaldehyde exposure from vaping, and how today's marijuana is often laced with methamphetamines. Teen deaths from heroin and opioid use was tracked, and parents and teens were warned of the dangers of prescription drug abuse.
The purpose of the presentation was not only to educate parents and teens on these real dangers, but also to change the perceptions of teens about underage drug and alcohol abuse.